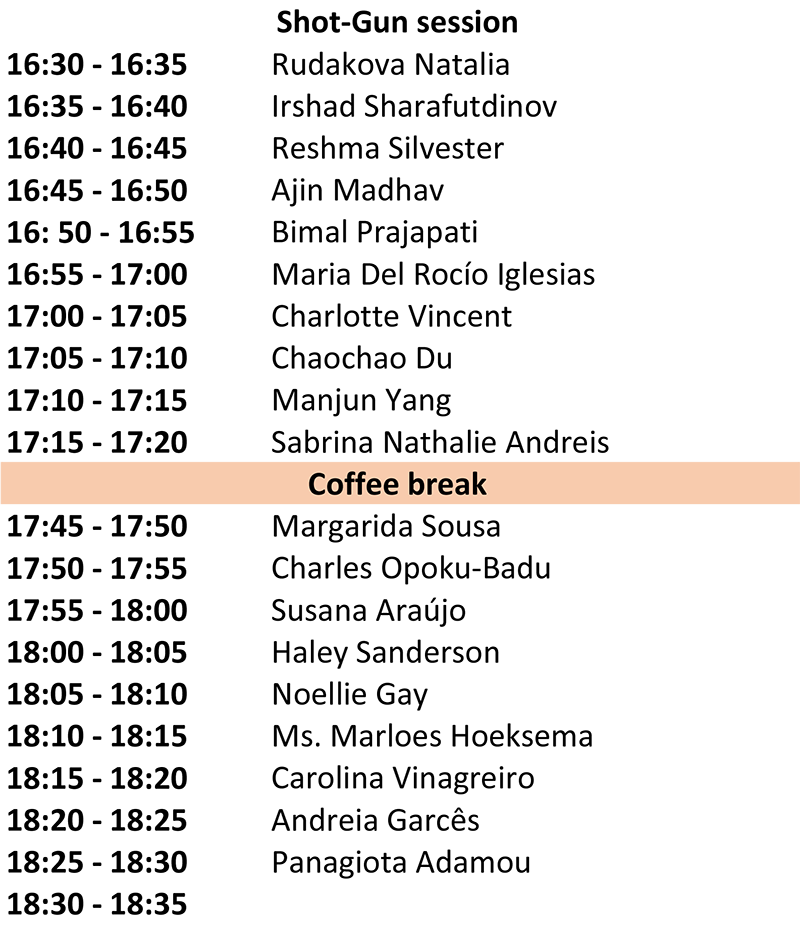 * The above program is subject to change without notice
Plenary talks (45 min, 35 min plus 10 min questions)
Keynotes: Keynotes (20min, 15 talks plus 5 min questions)
15 min oral presentations for researchers (12 min talk plus 3 min questions).
Shot-gun presentation for young scientists: 5 min oral presentations (no questions).
Poster: regular Posters (A0) must fit onto a 841 mm (wide) by 1189 mm (long) space.
Presentation should be prepared in PowerPoint or PDF